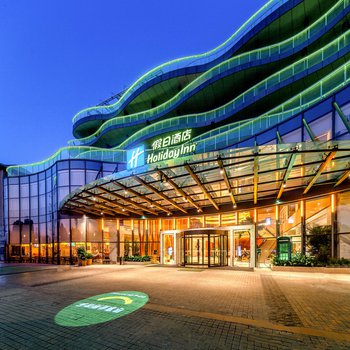 The Holiday Inn Nanjing Xuanwu Lake provides a great place for travelers to relax after a busy day. The Holiday Inn Nanjing Xuanwu Lake is an ideal choice for travelers who want to take in the sights and sounds of Nanjing.
With Nanjing Railway Station just 3km away and Nanjing Lukou International Airport only 43km away, transportation is very convenient. Just a short walk from Gangzicun Metro Station, traveling to most city destinations is a breeze. Famous local attractions Tomb of Qiu Cheng, Tomb of Meritorious Statesmen, Xiao Mausoleum of Ming Dynasty, Miles Causeway and Baima Park, can all be reached with a short walk.
In their spare time, guests can explore the hotel's surroundings. Airport pickup can be arranged by the hotel upon request. This Nanjing hotel offers parking on site.
According to our guests, this hotel provides a very high level of service. For guests traveling on business, this hotel is consistently one of the most popular choices.